Platinum Glow Serum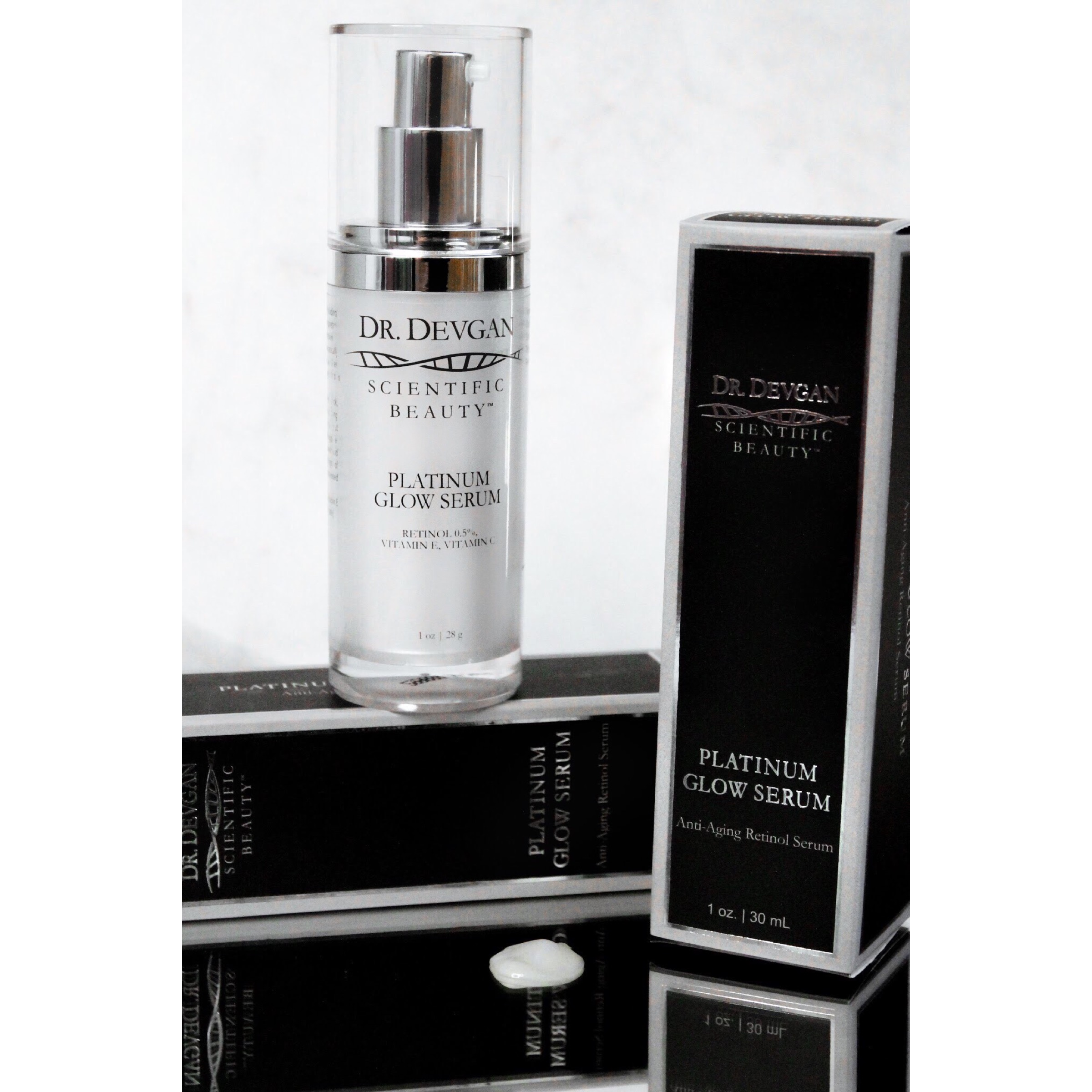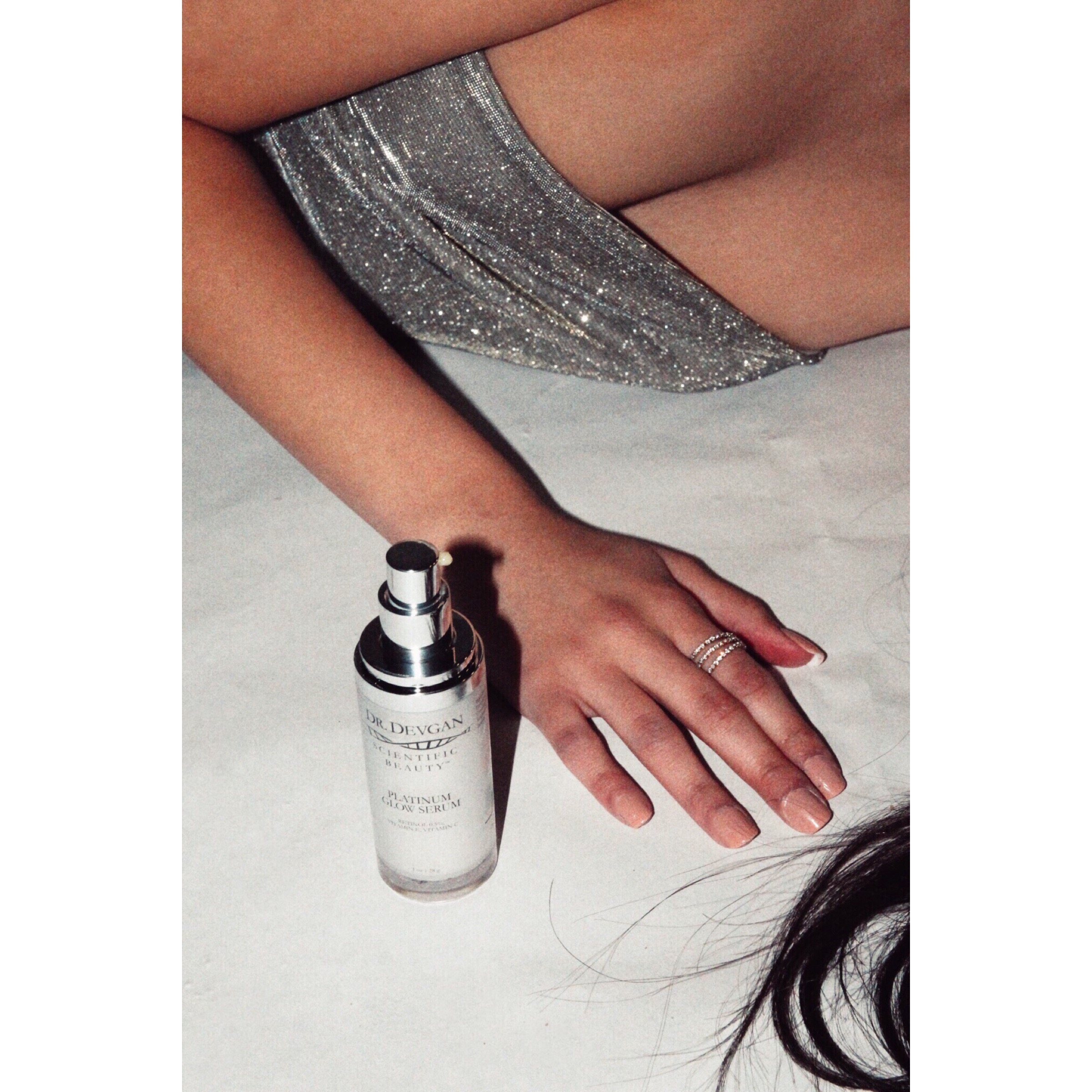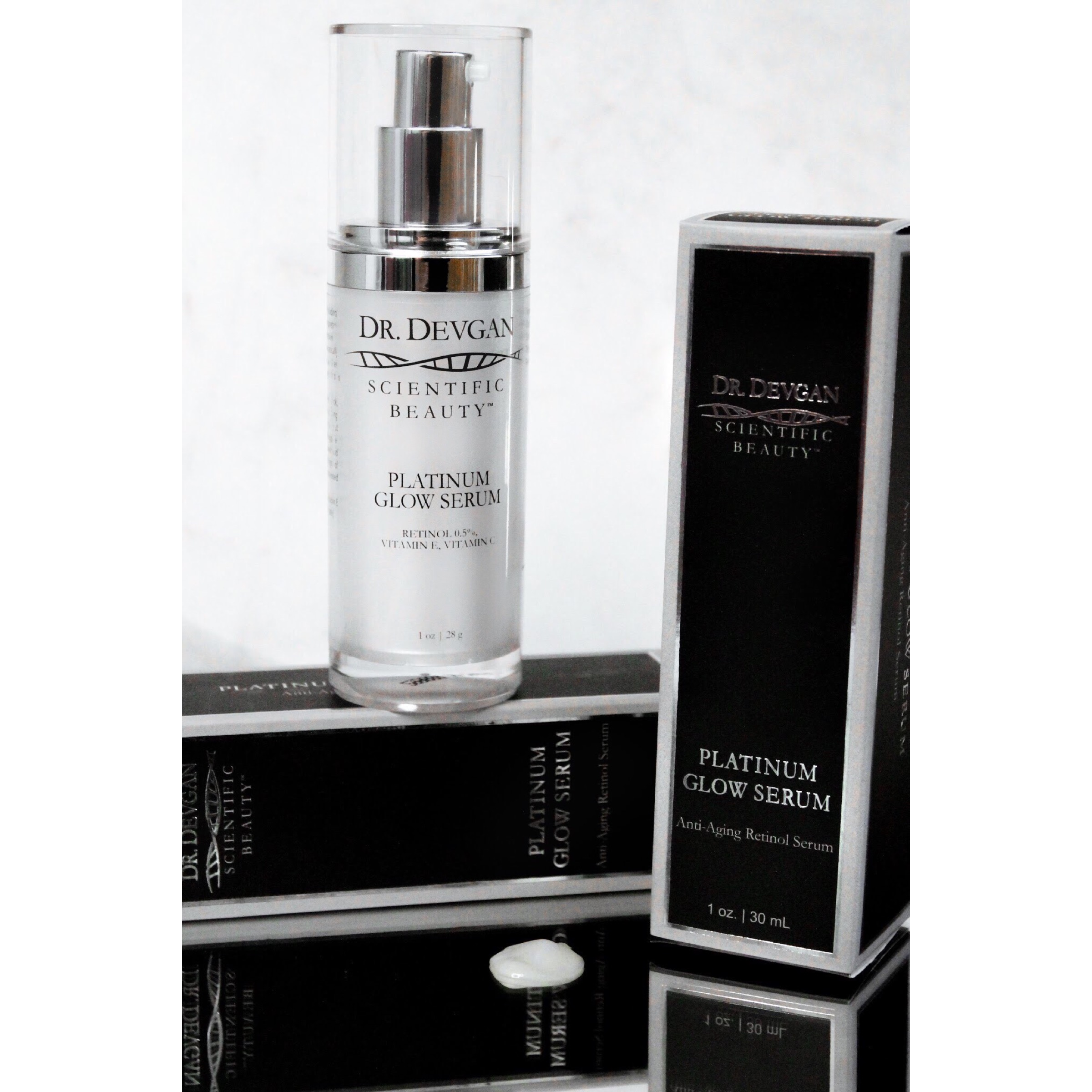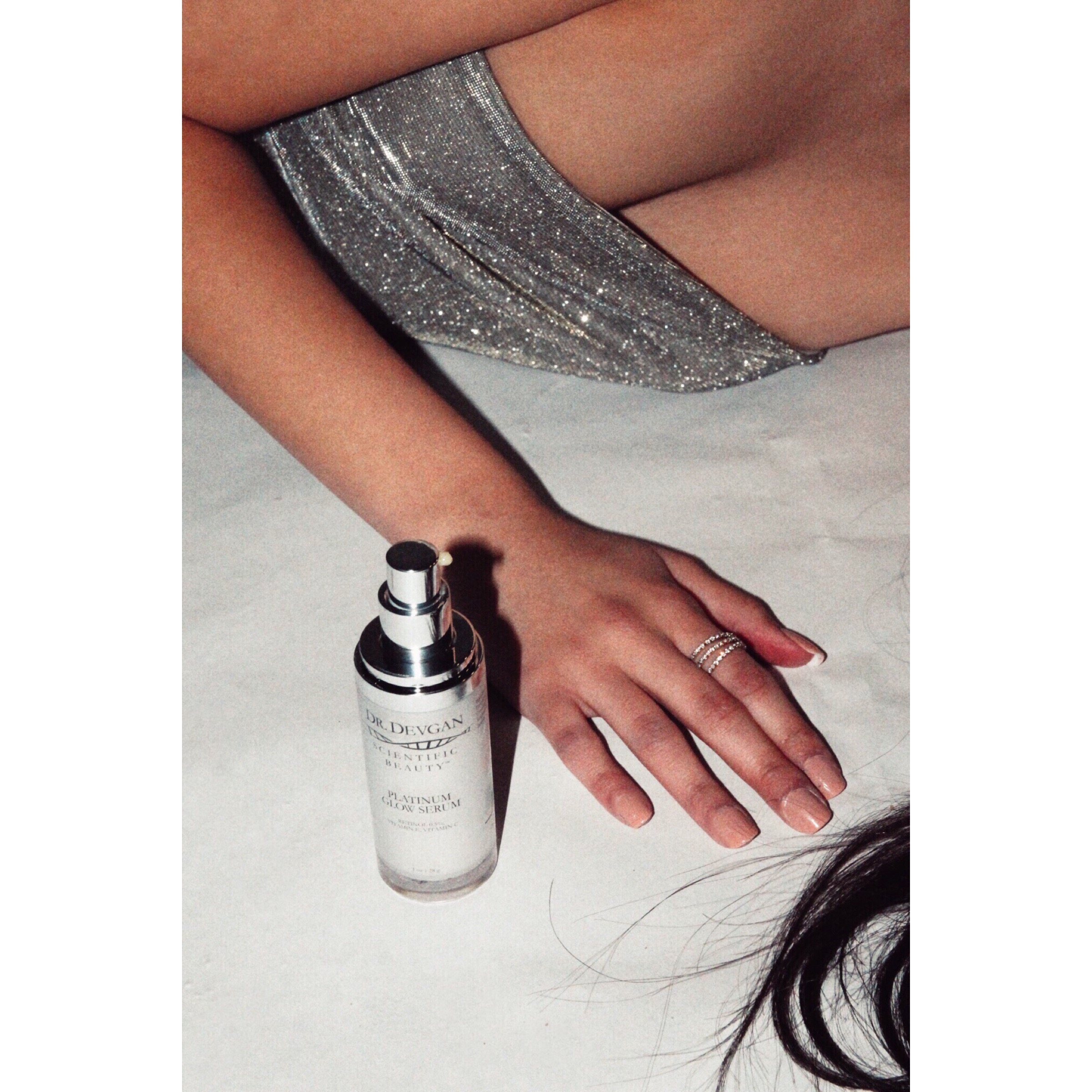 Platinum Glow Serum
1.0 oz. | 28.3 g
Our most popular retinol— a gentle, clinically effective, medical grade wrinkle smoother that is suitable for all skin types.
DETAILS
Platinum Glow Serum is our proprietary combination of Retinol, Vitamin C, and Vitamin E, designed to reduce fine lines and wrinkles while minimizing the drying and peeling that are common among retinols. Platinum Glow Serum diminshes the appearance of fine lines, wrinkles, and deep creases, improving the glow and smoothness of the skin with continued use.Platinum Glow Serum uses a trans-epidermal carrier complexed to vitamins C and E to achieve brightening of the complexion while wrinkle reduction occurs. Platinum Glow Serum is a gentler version of Platinum Triple Glow, and it is our recommended approach for those with more sensitive skin.
BENEFITS
Improves the rate of skin cell turnover, to help create a daily exfoliation of old skin cells and replenishment of new ones

Softens fine lines and textural irregularities of the skin

Treats photo-damaged skin
DIRECTIONS FOR USE
Most patients will begin with every other day use as their skin acclimates to our anti-aging formula, and then gradually increase to once a day use. Dr. Devgan recommends use of this product at night.
Specific Instructions:
Wait at least 30 minutes after washing your face at night to ensure that your skin is dry.

Dot a pea-sized amount of Platinum Glow Serum over all parts of your face and rub in the product using your fingertip.

Excess product may be applied to your neck and the backs of your hands.

If you have sensitive skin, begin with every other day usage.

Note that Platinum Glow Serum will make your skin feel dry and may cause it to peel in the first 4-8 weeks.

Use of Platinum Recovery Cream as an emollient moisturizer is recommended as often as necessary to replenish the skin's moisture and combat dryness. It is essential to wear appropriate sun protection, as Platinum Glow Serum will make the skin more sun-sensitive; we recommend Platinum SPF 45 Daily Tinted BB Cream.

Please note that this product is not intended for women who are pregnant or nursing.
INGREDIENT HIGHLIGHTS
Retinol 0.50%, Vitamin C (tetrahexyldecyl ascorbic acid), Vitamin E (tocopherol)
DR. DEVGAN'S ADVICE
"A great retinol is the number one way to reduce fine lines and age-related damage to the skin, and this is my favorite recommendation for patients," says Dr. Devgan.
**At this time we are shipping to: the United States, Canada, United Kingdom, Australia, Germany, France, Norway, Spain, Sweden, Israel, and Italy!
Return Policy: While we hope that you are 100% satisfied with our custom-formulated products, we regrettably cannot guarantee the satisfaction, appropriateness, or utility of each product for each person. Everyone's skin type, skin sensitivity, and health concerns are different, and we advise discussing your skin care choices with your medical doctor in advance of undertaking any new skin care routine. In the event that you need to return a product, we are pleased to accept returns for any unopened, unused products within 30 days of purchase. Return shipping cost is the paid by the customer. Please email info@LaraDevganMD.com with any concerns.
REVIEWS
"The secret to maintaining a healthyglow is pretty simple: 1. Get enough sleep 😴 2. Eat right 🧀 & 3. Follow a good skincare routine 👸🏼. The product I swear by is Dr Devgan's 'Platinum Triple Glow' which I use daily at nighttime. I had a very fine line on my forehead which was completely eliminated in just 3 uses. If you want a smooth,fresh glow this is definitely the product to get. A lot of girls I know also swear by this nighttime routine." AIM model Louisa Warwick, New York and London, 2/7/16

"Prior to Platinum Triple Glow, I was juggling Renova, a prescription HQ, and a steroid cream (all from the pharmacy) and my skin care routine was taking over ten minutes a night. It was so tedious that I often skipped it altogether. Platinum Triple Glow is amazing because it is all of those great ingredients in one place, and with a consistency and texture that actually make me want to use it. Thanks to your great product, my skin is much younger than my 49 years. xoxo" Elizabeth, New York City, 7/28/15

"Thanks for your incredible products. I had bought 1. Platinum Triple Glow Anti-Aging Night Treatment, 2. Platinum Vitamin C+ Luminous Night Serum, 3. Platinum SPF 45 Daily Tinted BB Cream. I love the three products I bought. They are of the highest quality and work really well. Thanks a million. You understand the skin and beauty maintenence. Thanks." Michelle, Los Angeles, 8/1/15

"Amazing." I.F., New York, 10/15/15

"My skin has literally never looked so good." Elle King, Grammy-nominated rock singer, New York City, 1/4/2016

"I love it so far, and my skin is really changing." Alison, Greenwich, CT, 1/28/16

"Dear Dr. Devgan, I'd like to let you know how fantastic I feel your products have been. I feel that all aspects of my skin have improved and I truly think I look ten years younger. As you warned, I did have to deal with dryness in the beginning, but with time, it all worked out and was not a problem. The severe winter up here in Vermont had a lot to do with it, I'm sure. Thanks again, your products are GREAT. Love, Isobel" Isobel, Vermont, 2/23/16