Platinum Hyaluronic Serum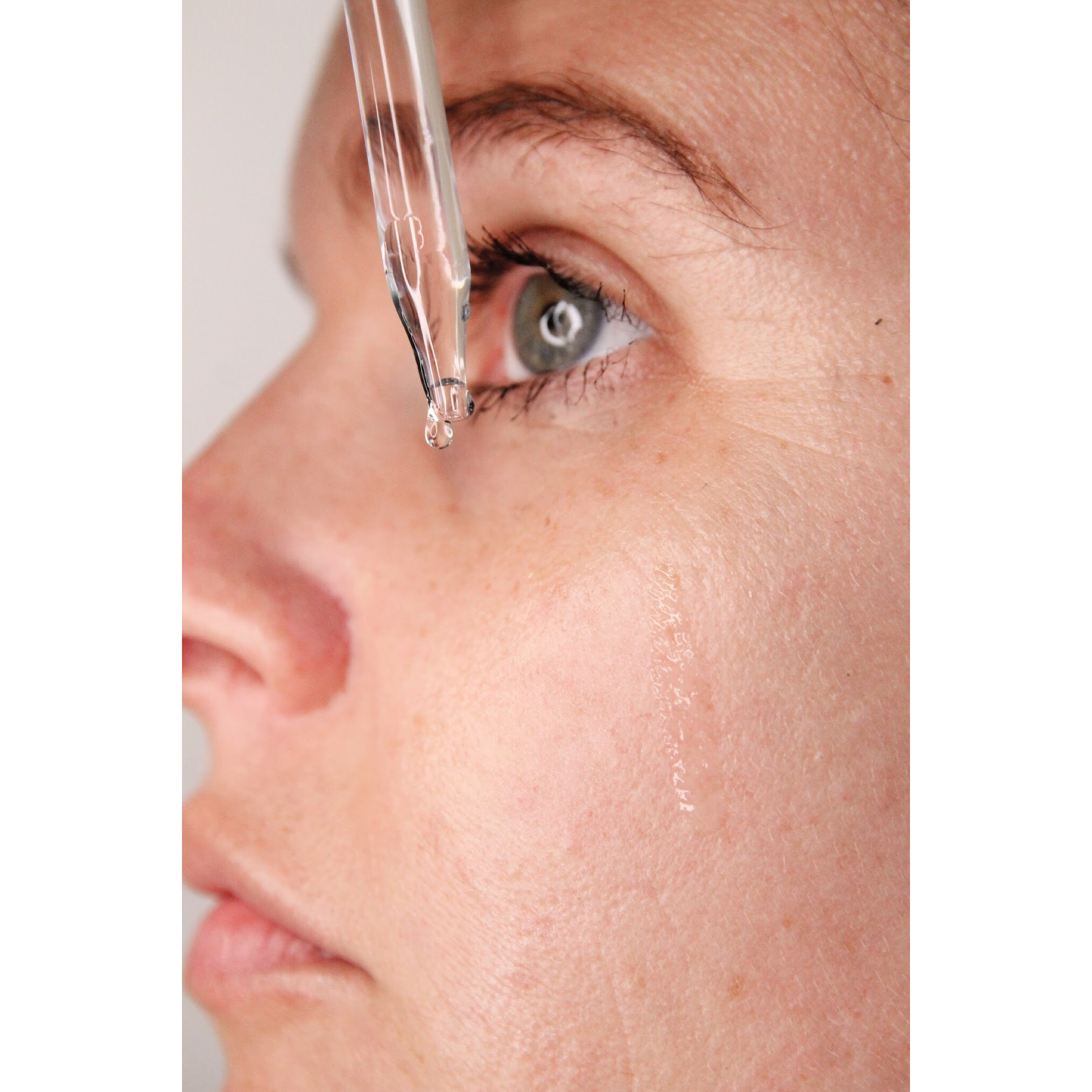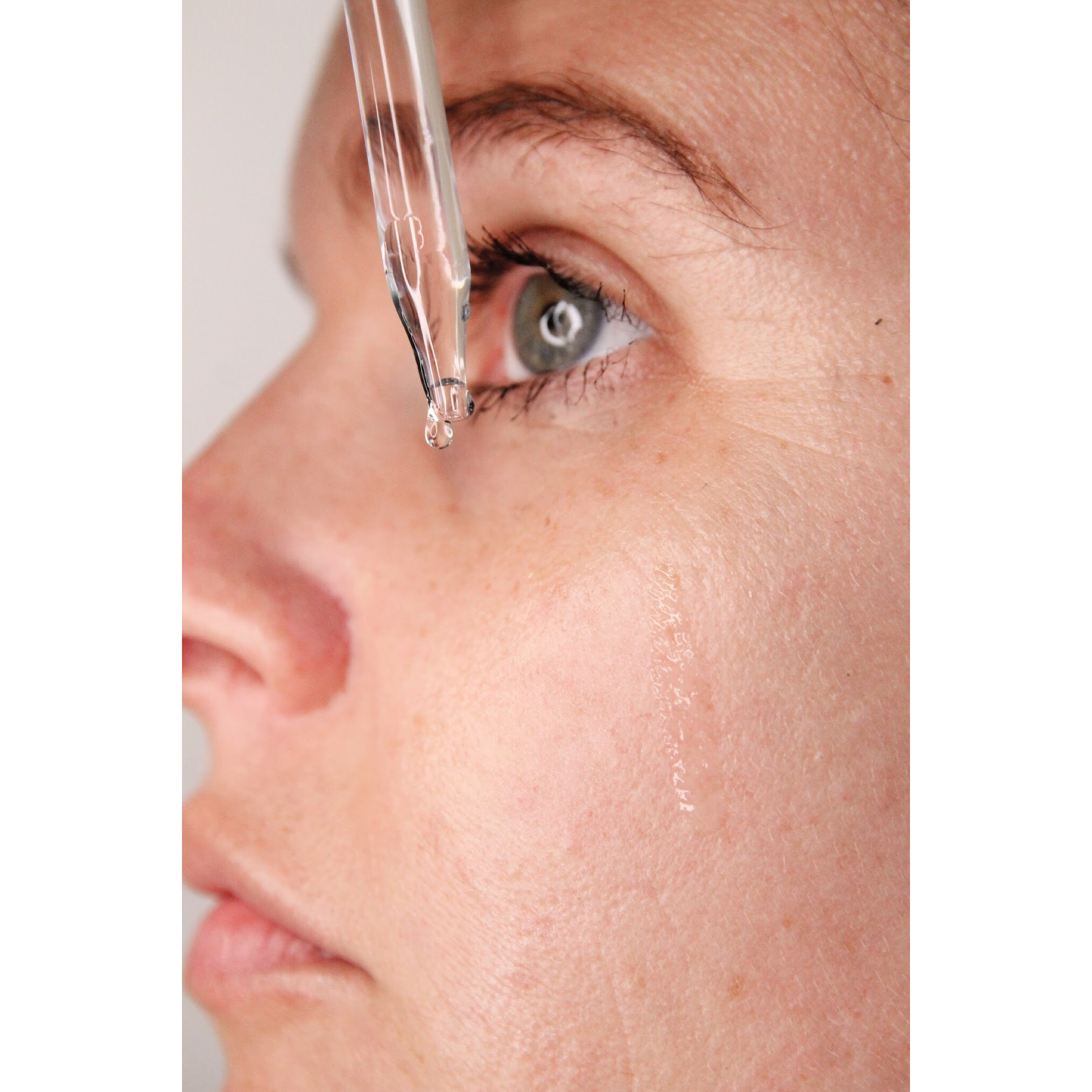 Platinum Hyaluronic Serum
1 oz. | 30 mL
Boosts collagen and elastin production for youthful, glowing skin.
DETAILS
Platinum Hyaluronic Serum is the latest innovation in skin care. It contains Hyaluronic Acid, the substance found in dermal fillers like Juvederm and Restylane, and uses this to resurface and improve the quality of aging skin. Platinum Hyaluronic Serum contains hyaluronic acid, niacinimide, lysine, proline, and copper. This unique combination of ingredients triggers mitochondrial energy production in senescent fibroblasts. In so doing, it safely reactivates collagen I, collagen III, and elastin production. In clinical studies, Platinum Hyaluronic Serum has been shown to improve skin quality in as little as two weeks of regular use, and has been shown to decrease skin laxity by 50% after twelve weeks of regular use. In addition to building collagen, Platinum Hyaluronic Serum is fortified with glycosaminoglycans, which preserve and protect the structure of the extracellular matrix from physical forces like pollution, UV rays and aging, leading to an improvement in the skin's barrier function.
BENEFITS
Reduces wrinkle appearance and volume by 15% with 2 weeks of regular use

Your benefit is softer, more supple, less wrinkled skin.

190% Increase in elastin production after 11 days

179% Increase in collagen I production after 11 days

194% Increase in collagen III production after 11 days

85% increase in hyraluronic acid synthesis

50% decrease in skin laxity after 28 days

Improvements sustained after two months of treatment

80% inhibition of MMP enzyme activity (types 1 and 2)

Improves the skin's barrier function and shows a reduction in the appearance of rosacea over a 12 week period
DIRECTIONS FOR USE
Apply 4 to 5 drops onto fingers and smooth over face and neck, avoiding eye area.
Allow to absorb before applying additional products.

Can be used twice a day or as tolerated.

This product is safe for women who are pregnant or nursing.
INGREDIENT HIGHLIGHTS
Niacinamide (Vitamin B3), Hyaluronic Acid (Sodium Hyaluronate), Methyl Glucoside Phosphate Proline Lysine Copper Complex, Sodium Chondroitin Sulfate, Glycosaminoglycans, Pea Extract, Glucosamine HCI, Panthenol (Provitamin B5), Bambusa Vulgaris Leaf/Stem Extract
INACTIVE INGREDIENTS
Water, Glycerin, Niacinamide, Sodium Chondroitin Sulfate, Methyl Glucoside Phosphate Proline Lysine Copper Complex, Glycosaminoglycans, Bambusa Vulgaris Leaf/Stem Extract, Pisum Sativum (Pea) Extract, Glucosamine HCl, Sodium Hyaluronate, Panthenol, Phenoxyethanol, Ethylhexylglycerin, Polysorbate 20, Disodium EDTA
DR. DEVGAN'S ADVICE
"No topical product can take the place of Botox or Juvederm, but this is the latest development in skin care technology that comes the closest," says Dr. Devgan.
**At this time we are shipping to: the United States, Canada, United Kingdom, Australia, Germany, France, Norway, Spain, Sweden, Israel, and Italy!
Return Policy: While we hope that you are 100% satisfied with our custom-formulated products, we regrettably cannot guarantee the satisfaction, appropriateness, or utility of each product for each person. Everyone's skin type, skin sensitivity, and health concerns are different, and we advise discussing your skin care choices with your medical doctor in advance of undertaking any new skin care routine. In the event that you need to return a product, we are pleased to accept returns for any unopened, unused products within 30 days of purchase. Return shipping cost is the paid by the customer. Please email info@LaraDevganMD.com with any concerns.
REVIEWS