Magnetic Kinetic Mask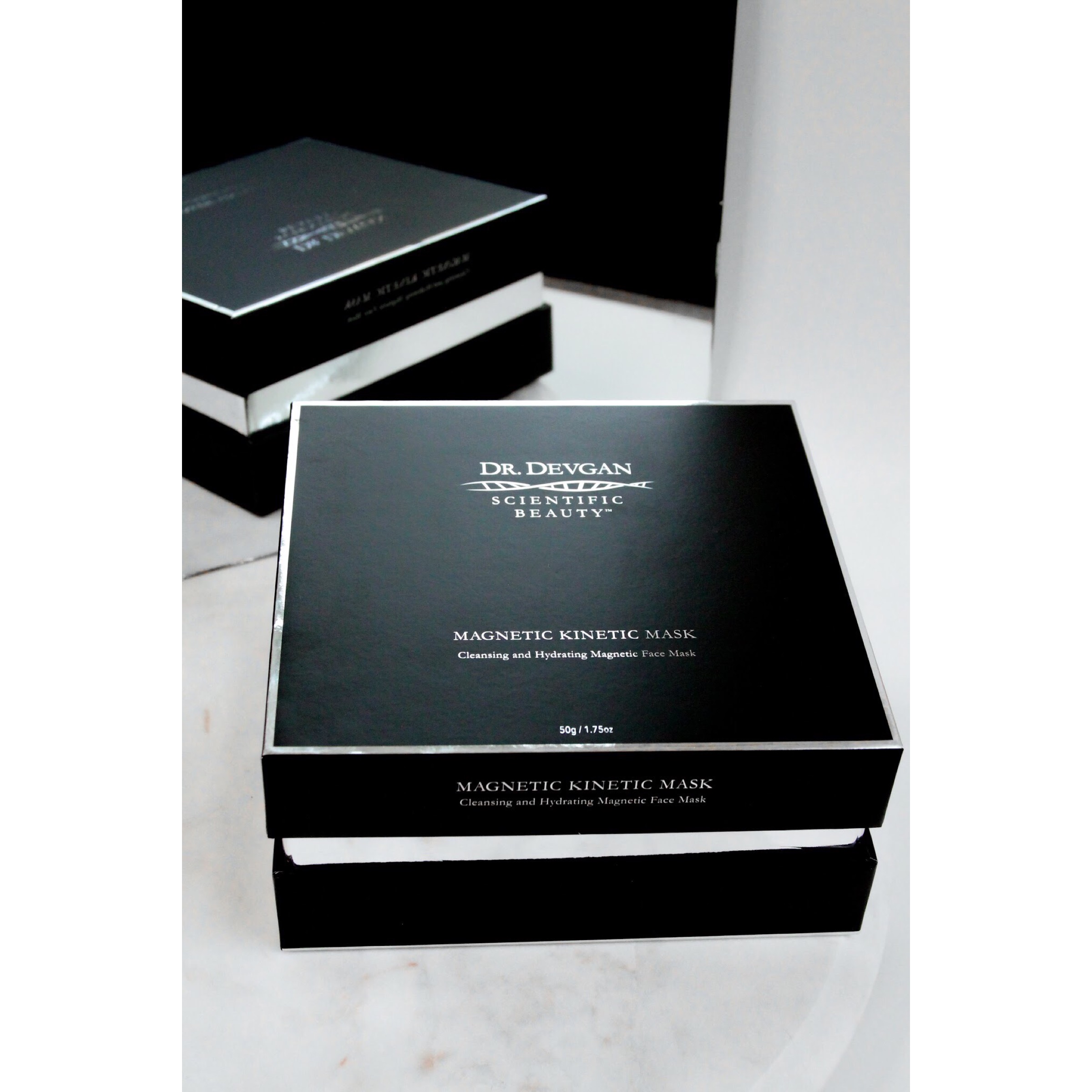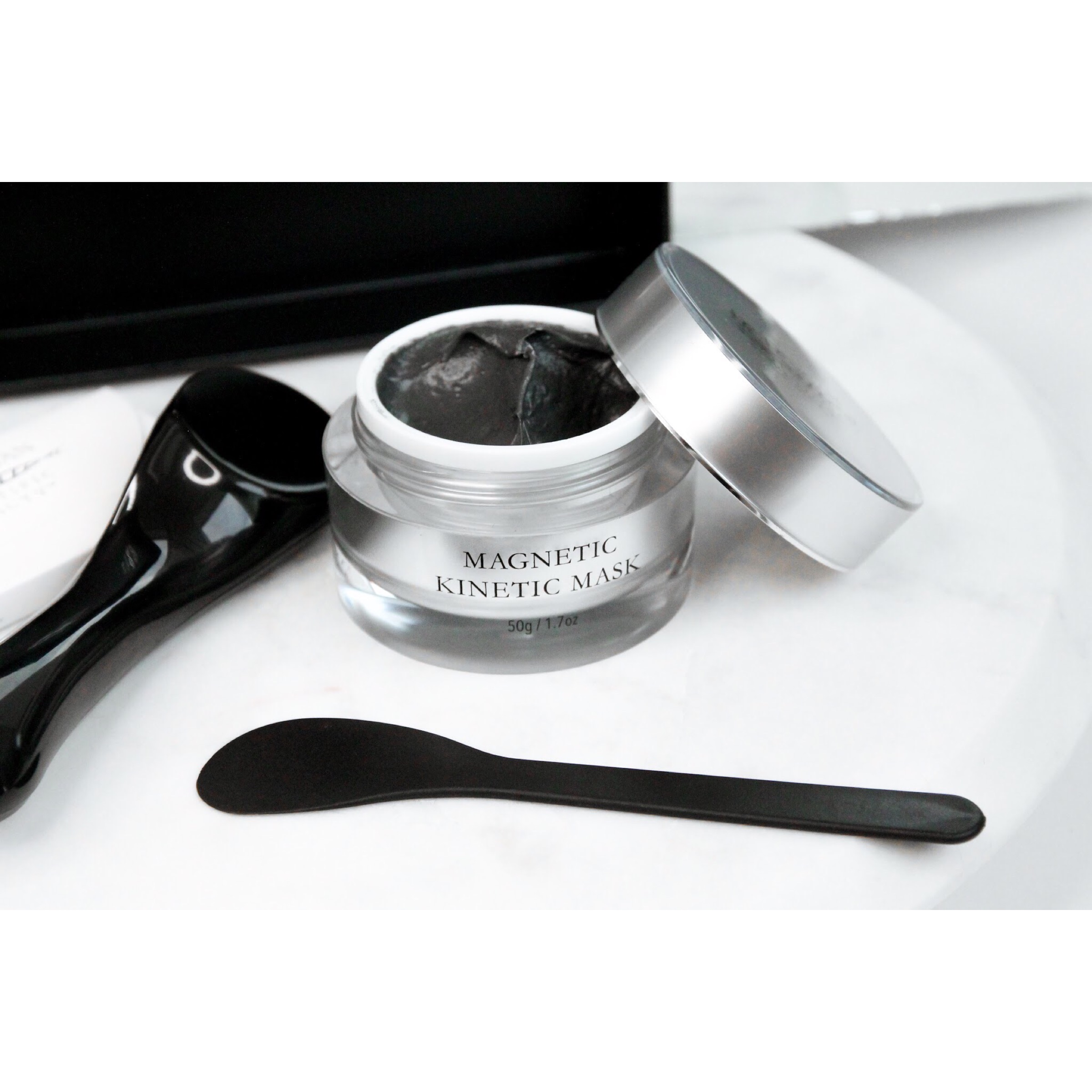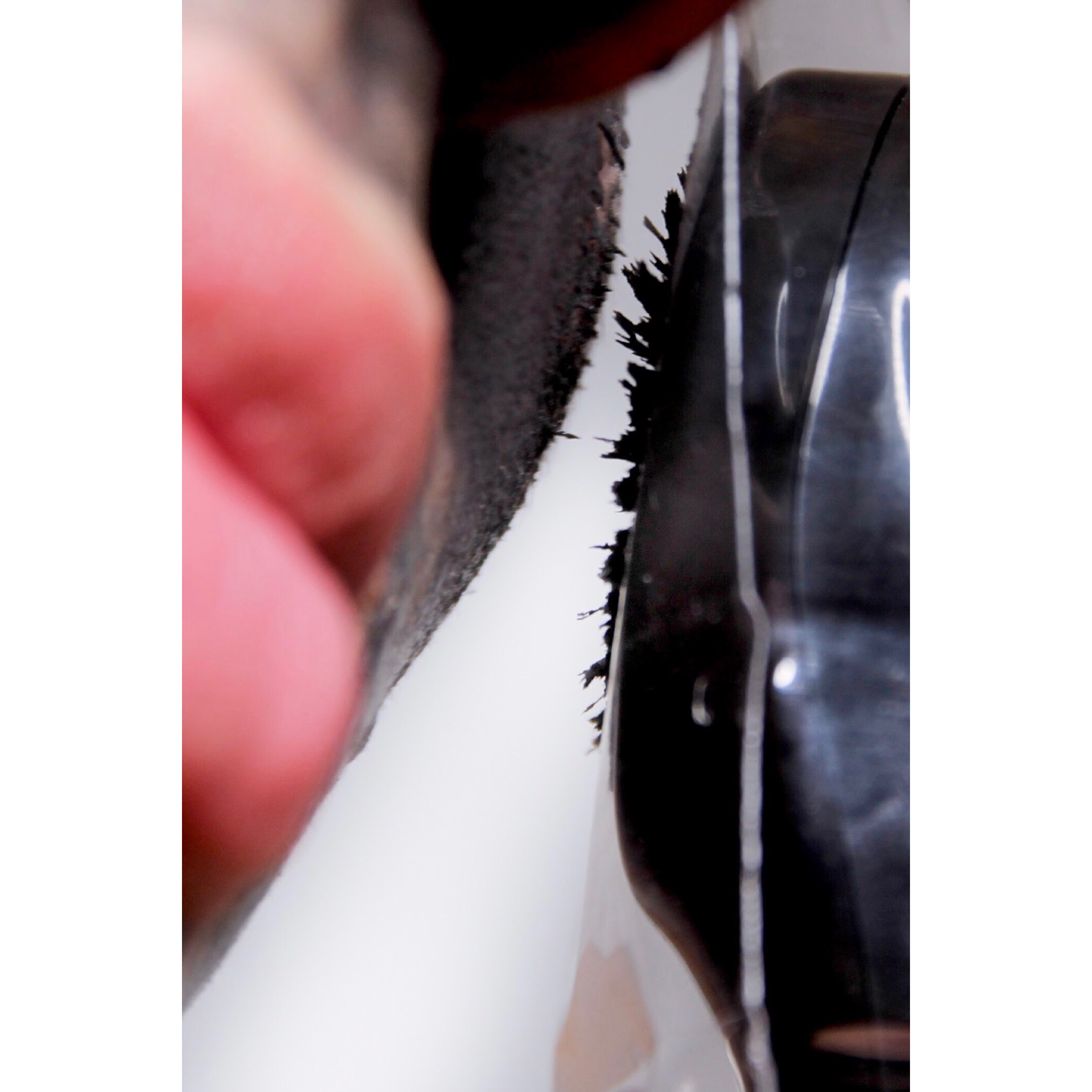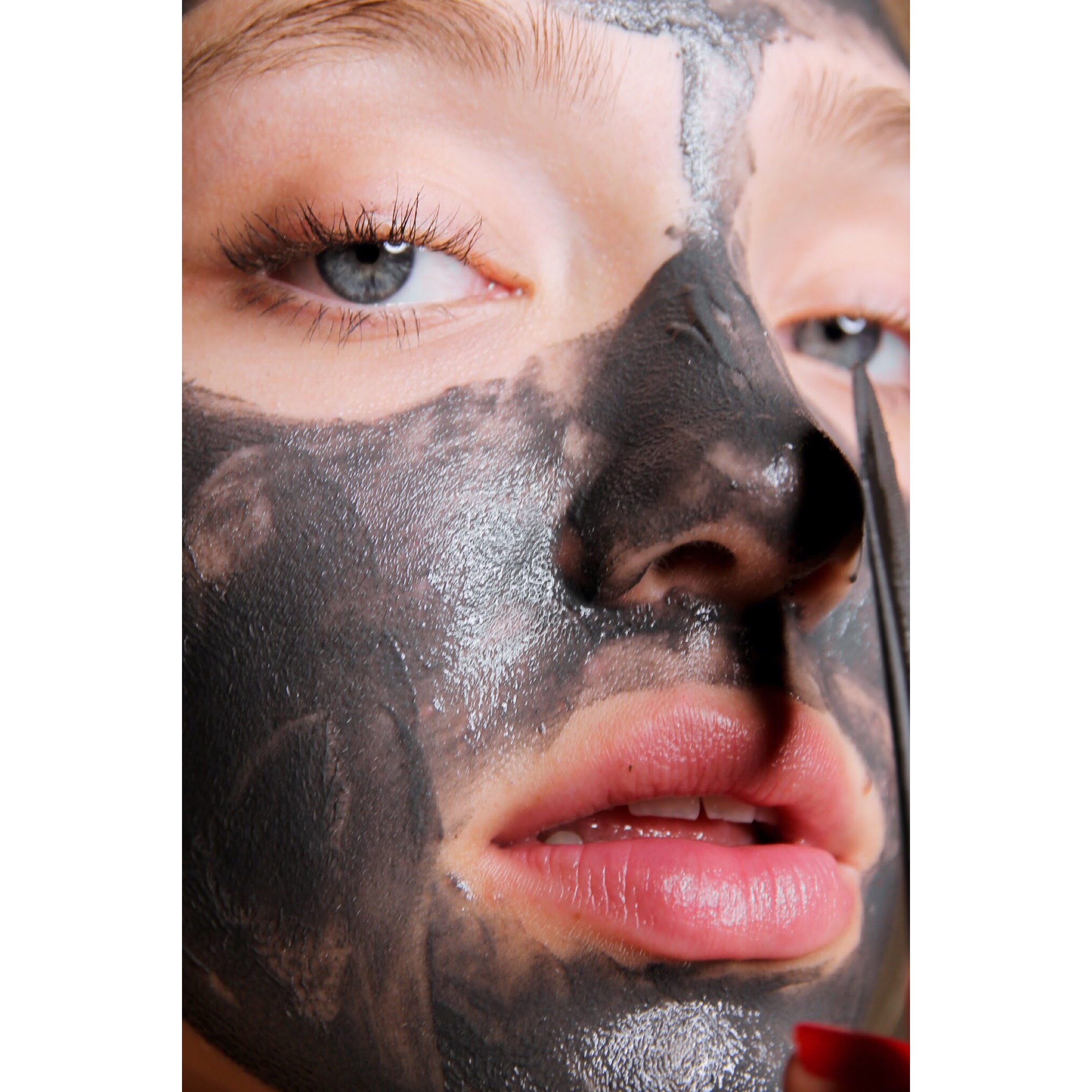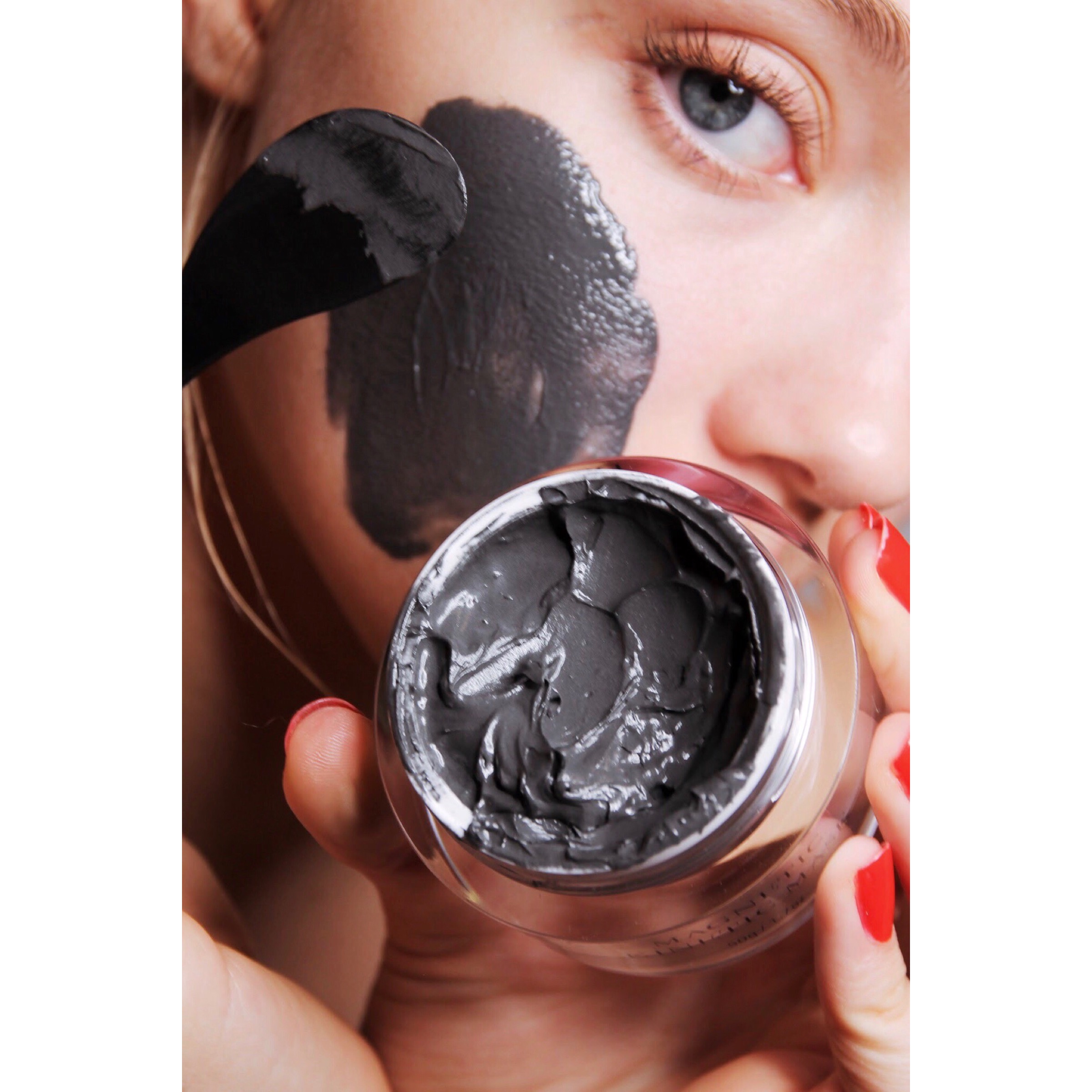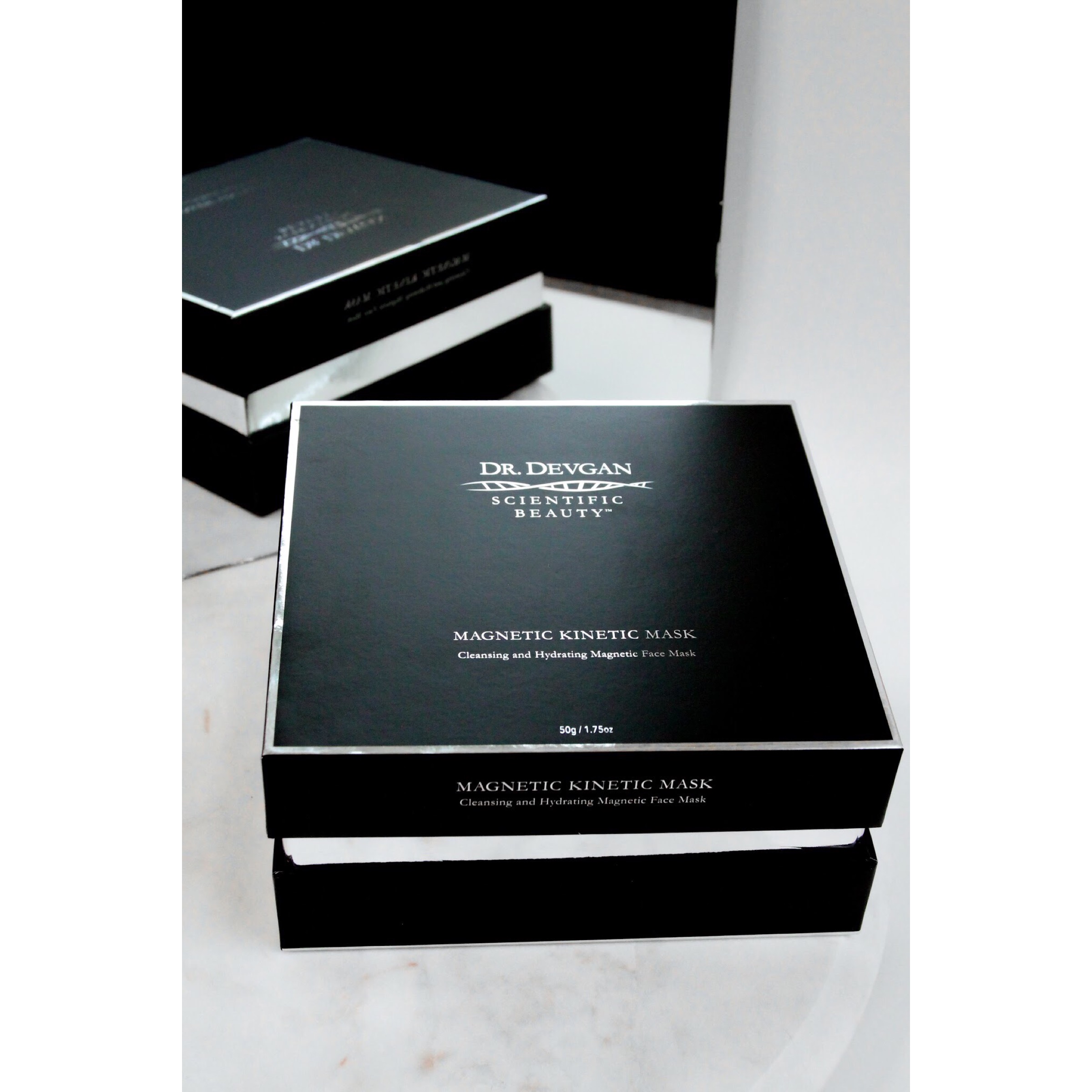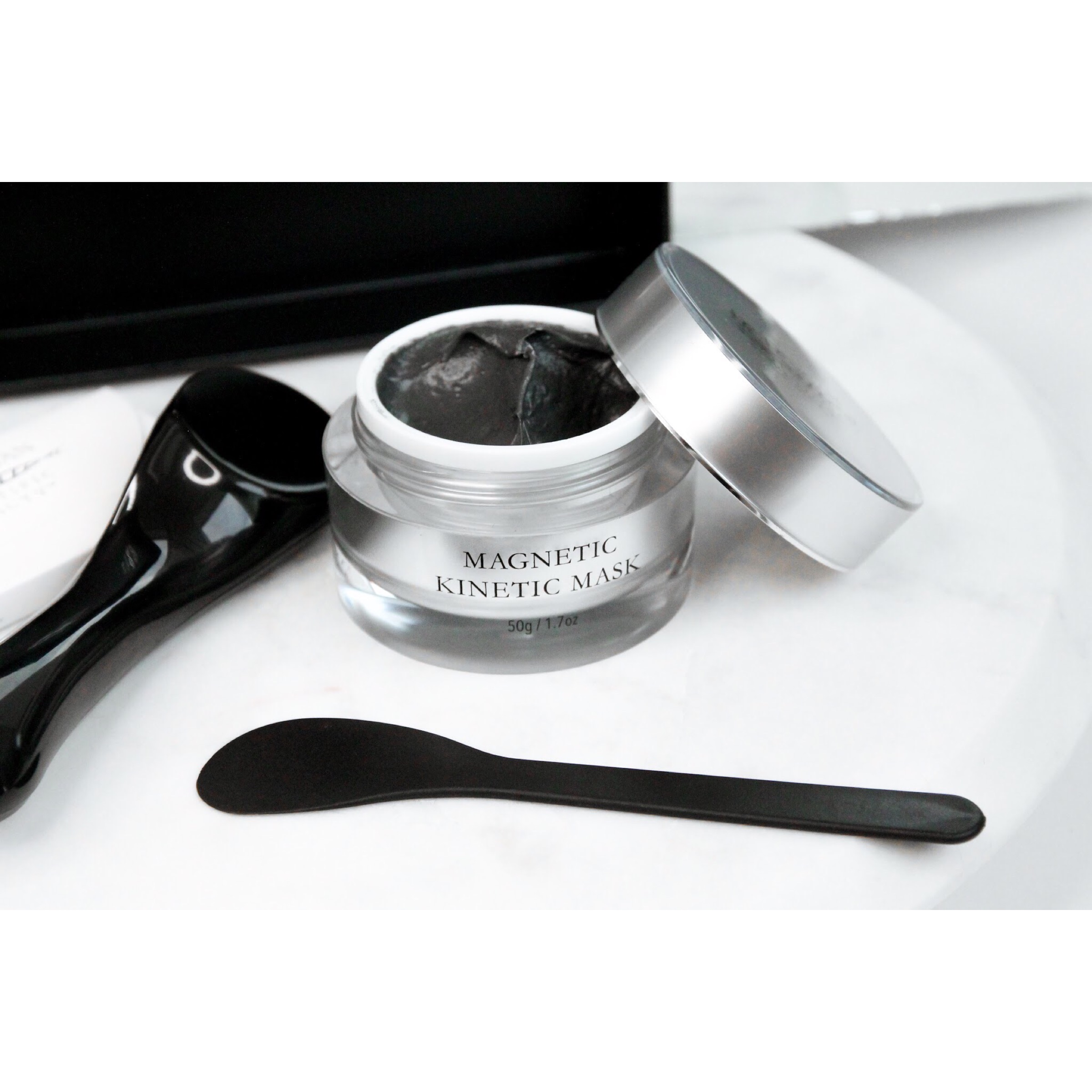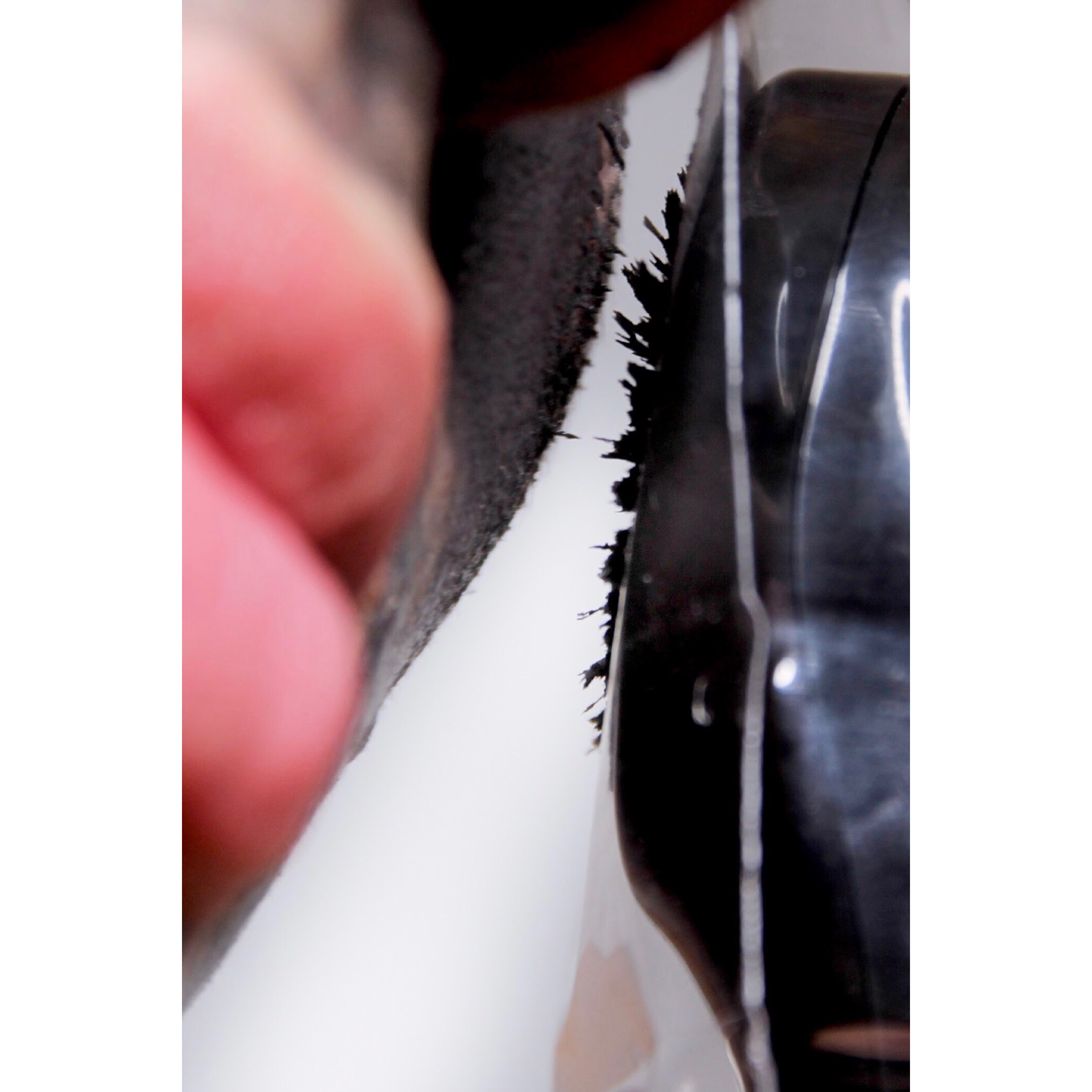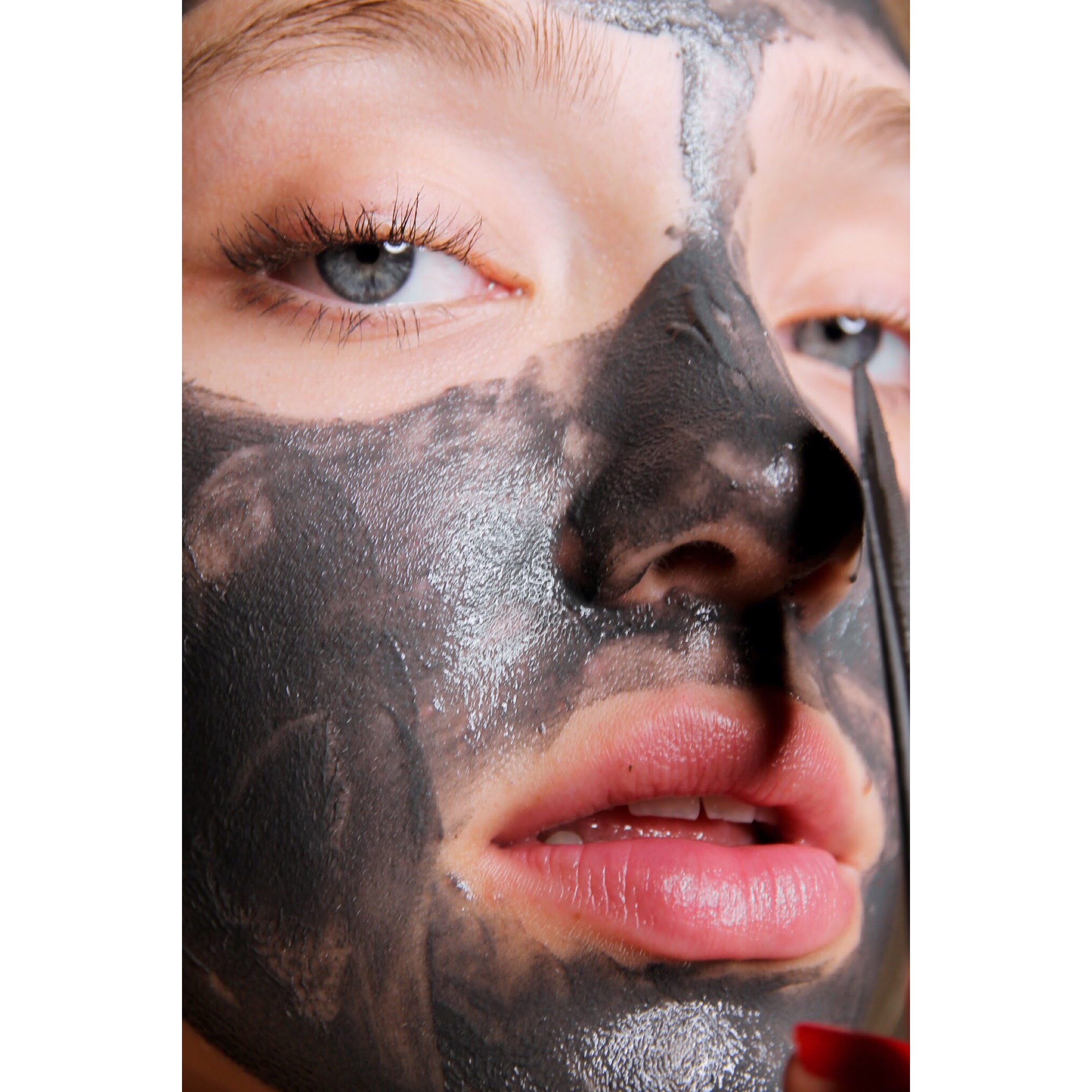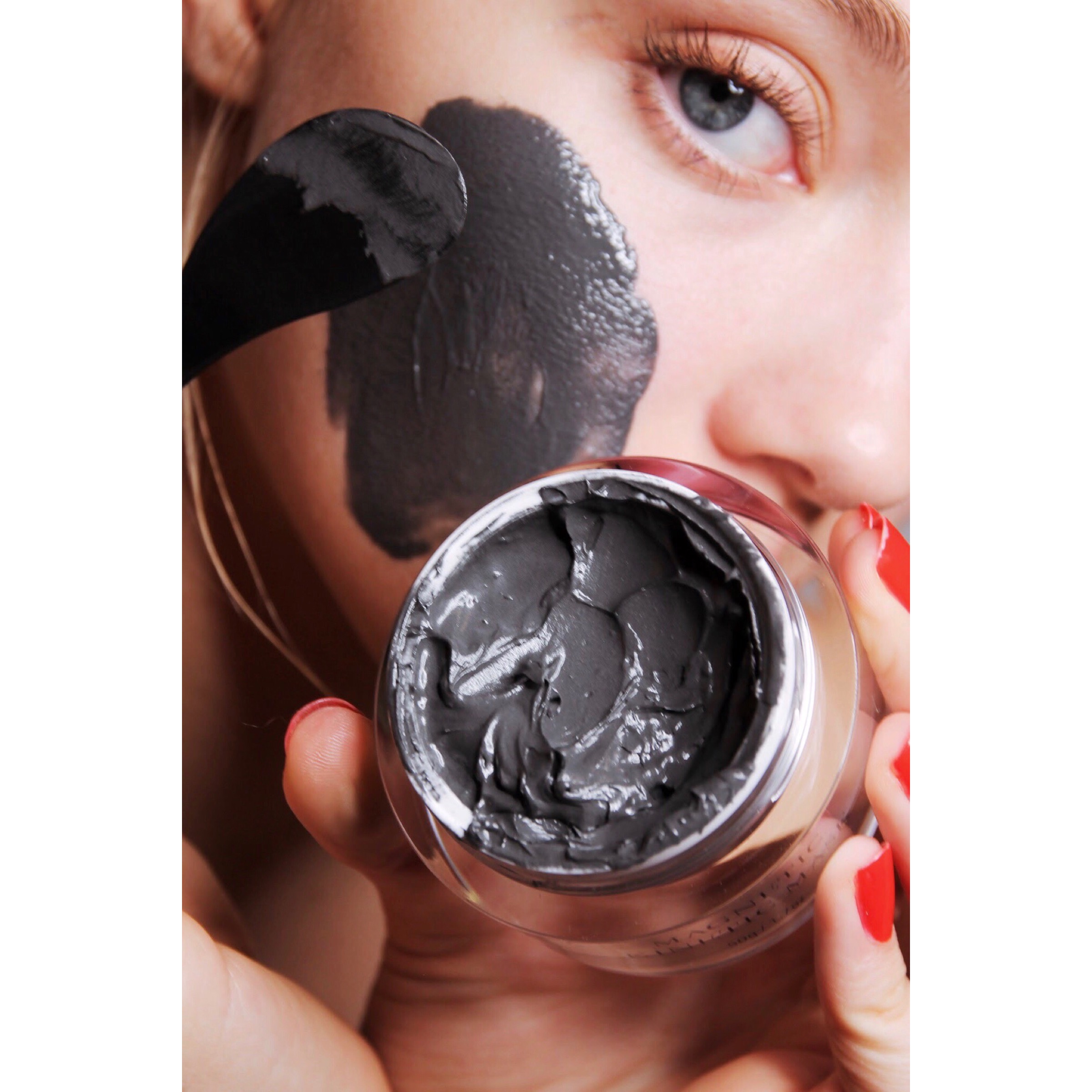 Magnetic Kinetic Mask
1.75 oz. | 50 g
ABOUT THE MASK
Our revolutionary Magnetic Kinetic Mask elevates your ordinary cleansing and hydrating regimen to luminous replenishment. Two years in the making, we scoured the globe to meet the needs of our discerning clients: to find the best combination of minerals, botanicals, and moisturizing organics for the ultimate red-carpet glow.
Cruelty-free and absolutely luxurious.
DETAILS
Dry climates, cold temperatures, and environmental pollutants cause oxidative damage to the skin, causing dullness and dryness. The Magnetic Kinetic Mask is our revolutionary and highly anticipated product, specifically designed to soothe, calm, and repair the skin, while leaving it with a dewy, healthy radiance. Formulated with a proprietary blend of detoxifying volcanic charcoal, purified evergreen bamboo, mineralized iron ore, coconut, jojoba, humectant glycerin, bumble bee propolis, and finely particulated mineral clay, the Dr. Devgan Scientific Beauty Magnetic Kinetic Mask restores the barrier function of the skin, reduces inflammation and dryness, and replenishes glow and radiance. The accompanying magnetic wand is an elegant mechanism to remove the mask after application, without overstripping or overdrying the skin.
***The Magnetic Kinetic Mask is in pre-release and is expected to sell out
BENEFITS
Powdered volcanic charcoal detoxifies the skin by gently binding impurities embedded in the skin

Purified evergreen bamboo replenishes the moisture and glow of the dermal-epidermal junction

Mineralized iron ore removes contaminants without over-stripping the skin's essential oils

Organic coconut, jojoba, and glycerin rehydrate and moisturize the skin in a non-comedogenic manner that does not clog pores

Bumble Bee propolis soothes and repairs the surface of the skin to promote healing and cell turnover

Finely particulated mineral clay serves as a cleanser and humectant for dewy and glowy skin
DIRECTIONS FOR USE
With the applicator, spread a thin layer of the Magnetic Kinetic Mask over your clean and dry face, avoiding the eye area.

Leave in place for up to 10 minutes.

Wrap the magnetic wand in a tissue and glide above the surface of the skin until the volcanic iron ore and charcoal particles have been removed completely.

Gently massage the remaining moisturizing serum base into the skin to infuse ingredients. The face may be washed as desired, but cleansing immediately afterward is not required.
The Magnetic Kinetic Mask can be used in the morning or evening up to twice per week.

This product is safe for use during pregnancy and nursing. This products is intended for all skin types.
INGREDIENT HIGHLIGHTS
Glycerin, Organic Coconut Oil, Iron Ore Powder, Purified Evergreen Bamboo, Volcanic Charcoal Powder, Finely Particulated Mineral Clay Kaolin, Jojoba Oil, Bumble Bee Propolis, Complex Sugar Glucan
DR. DEVGAN'S ADVICE
"This is a revolutionary mask formula with a sophisticated applicator and removal mechanism, designed for the most discerning clients. Skin changing and life changing."
**At this time we are shipping to: the United States, Canada, United Kingdom, Australia, Germany, France, Norway, Spain, Sweden, Israel, and Italy!
Return Policy: While we hope that you are 100% satisfied with our custom-formulated products, we regrettably cannot guarantee the satisfaction, appropriateness, or utility of each product for each person. Everyone's skin type, skin sensitivity, and health concerns are different, and we advise discussing your skin care choices with your medical doctor in advance of undertaking any new skin care routine. In the event that you need to return a product, we are pleased to accept returns for any unopened, unused products within 30 days of purchase. Return shipping cost is the paid by the customer. Please email info@LaraDevganMD.com with any concerns.
REVIEWS